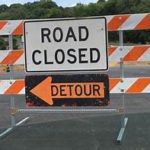 129TH AVENUE ROADWAY PROJECT
ROADWORK ON 129TH AVENUE FROM U.S. 41 (WICKER AVENUE) TO PARRISH AVENUE
Starting on Wednesday, June 9, 2021, 129th Avenue will be undergoing road repairs and maintenance work from U.S. 41 (Wicker Avenue) to Parrish Avenue. The project is estimated to be completed by September 21, 2021, weather permitting.
The road will be closed except for local traffic only throughout the project. Traffic patterns will be changing throughout, and updates will be posted when they are received. Signage for closures and detours will be in place. There will be times where there will only be one-way traffic flow and times where flaggers will be directing traffic flow.
Republic Services have been made aware of the road construction project and will adjust accordingly to ensure trash and recyclables are collected per the normal schedule.
Please allow extra time for your regular commute. Please drive carefully and keep those who are improving the roads safe.
06/14/21 Update: Traffic on 129th Avenue from Parrish Avenue between Parrish Avenue and Alexander Street may only travel westbound (Towards U.S. 41 / Wicker Avenue). From Alexander to U.S. 41 / Wicker Avenue, traffic can flow in both directions (local traffic only). NOTE: They are working on the area between Parrish Avenue and Alexander Street, please proceed with caution and be prepared to use an alternate route if the crew is working in close proximity to Parrish Avenue.
Initial Post: 06/08/2021 Update: Starting tomorrow (Wednesday, June 9, 2021), 129th Avenue will only be open to local traffic between U.S. 41 and Parrish Avenue for the duration of the project. Milestone will be setting up traffic control for the project on Wednesday, June 9th. They will be saw cutting the road for the proposed curb, exposing utilities, and starting driveway culvert replacements for the rest of the week.
NOTE: If you have rented the Clubhouse, please follow all traffic flow instructions set forth for local traffic and advise your attendees to do the same.
133RD AVENUE and KING ROADWAY PROJECT 2021
Information will be forthcoming.